A Summer Mailart for Teo Gaik Lin of Penang for
Malaysian_Stitchers
. The pattern is taken from Cross Stitch Collection Magazine.

Stitching MA is really fun and I like to see the cross stitch when it turn into MA. There is no specific rule for us to follow on how to finish the MA and we can make the finishing with our own style. That why I'm using beads for all the MA that I make. I want all my MA receipient will see the different of my MA from other MA that they gonna received. After all,
Sarawak - Land of Hornbill
is rich with a lot of beads and easy to found it here.
The back
This is my first step of doing and take part in mailart exchanges and also and inspiration for me to stitch more for the other MA.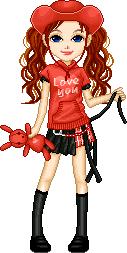 That all from now. Will update more soon.