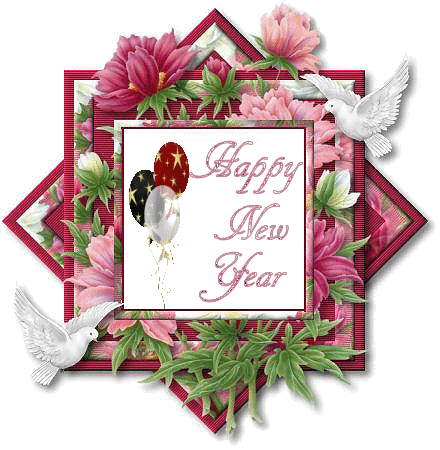 I hope it is not too late for me to wish everyone that visits my blog a happy and joyous 2008. Thank you so much for all your wonderful comments & visits during 2007.

It has been a wonderful year of 2007. I have completed a lot of my own project like ornament, pillow, bag, bellpull, biscornu, bourse, a few pouch, mattress pincushion and 2 samplers from LHN. I have complete 2 exchanges - cushion cover exchange and card exchange.

As for this year, I would like to concentrate more on sampler and a couple of larger pieces. Not forgeting that I need to finished 2 samplers that I start last year - 3 things sampler and 1826 sampler. Feel sad that I could get it done this year as a lot of thing coming up beside busy with my youngest boy that now is already 11 months.

Thank you once again for keeping coming back my blog - it makes my blogging so much fun, knowing people want to visit me always.

I'm hoping that the year of 2008 will be fill with all wonderful thing with our hearts desire.

2 glasses of love for all of you ... Happy New Year 2008 !!!